God wants you to love and enjoy passionate sexTM
(Proverbs 30:18-19; Song of Solomon 2:6; 5:1; 8:3)

Patsy Rae Dawson, the most outspoken Christian woman on sex, challenges you to see the Bible in a new light as God's soulmating and lovemaking guide for a lifetime of passionate sex. She brings the Bible to life to offer hope for solving the #1 googled marriage problem: "sexless marriages" and "dead bedrooms." She's been teaching women ... AND MEN the secret of th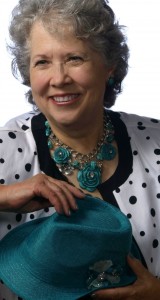 e brain for enjoying powerful vaginal orgasms for over 40 years.
Why AND MEN? Men often ask Patsy about the vaginal orgasm. One husband explained, "I want to make my wife see stars." While they want to pleasure their wives, men don't know until they experience a vaginal orgasm with their wife that it greatly increases their pleasure, too. Wow! God's way of a man with a maid (Proverbs 30:18-19) is awesome!
Passionate sex is not a spectator sport as in getting laid or doing your duty. You have to put your mind, heart, and soul into it to partake of fabulous sensations.
Learn with Patsy how to speak God's beautiful language of loveTM that transcends words and your marriage and love life will never be the same.
"Should a wife eat beans seven days a week if her husband tells her to?"
Patsy began this amazing journey of discovering the vaginal orgasm and how it releases potent hormones to increase love between a husband and wife when a friend's abusive husband tried to bully her. She explains:
In the early days of our marriage, my husband and I spent a lot of time with another young couple. The husband was so overbearing, my husband often said, "I don't see how his wife stands him." The husband bought fancy clothes and other things for himself. Yet his wife and young son wore hand-me-downs from people who felt sorry for them.
This husband began to use me as an example for his wife to follow. Once, while we rode down the freeway together, he turned around to his wife, who was sitting in the backseat with me, and said, "Why aren't you ever quiet ... like Patsy?" He embarrassed us both.
Another time when several couples came to our house for farmers' breakfast, he started in on her. While we ate, he complained, "Why don't you ever fix ham and eggs and biscuits and gravy ... like Patsy? I never get a meal like this!" On and on he ranted while the amount of money he gave her to buy groceries would not allow her to buy napkins, let alone ham.
One day he asked, "Patsy, if a husband tells his wife she ought to eat beans seven days a week … don't you think she ought to eat beans … seven days a week?"
Now this husband, who ate out regularly at work, tried to manipulate me into saying something he could use to browbeat my friend. I was determined to stop him from using me. But how? I thought if I could answer him with scriptures that focused on what he was doing wrong; maybe that would work. It might even cause him to stop abusing his wife.
Previously, I had dismissed the few Bible verses I knew about regarding women. They didn't seem detailed enough to apply to modern marriages. But desperate to stop him from using me, I began searching the Bible for anything I could use on him … anything at all.
Soon I discovered the Bible contained some definite teachings about husbands and wives … things I wasn't doing. As I began to practice the principles, I noticed an immediate improvement in my marriage. I got excited!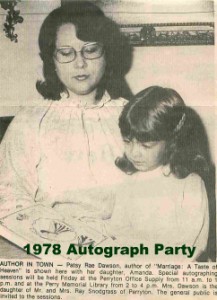 I told my friends, "Guess what I found in the Bible? And it works!" They went home and made changes. The results thrilled them.
My friends started asking me questions about their marriages. I'd reply, "I don't know the answer to that" and would study to find it. Essentially, a bully of a husband started me on this amazing journey. You can read the inaugural issue of my Embarrass the Alligator Newsletter to see "How My Students Turned Me into the Most Outspoken Christian Woman on Sex." Sadly, my friend, whose husband goaded me into studying, moved away and I never got to share what I learned with her.
Testimonies
Patsy you speak so freely and easily about something so private, so enjoyable, so exhilarating. So you name the word [vaginal orgasm] and you're not even a locker room peer. You help men understand something that is very peculiar to us. Women!!!!!!!
Patsy, you are irreplaceable! Where are your male readers and I going to go? Who will tell us the things we really want to know about our women? Playboy? No!!!!! There's no insight, there! Another Christian woman, who???? Where is she?
—Eric Widmer, Newsletter Subscriber
Patsy is one of the most powerful speakers I've ever heard. She is an amazing Christian who is funny, courageous, and resilient! She is also a gifted communicator, both in writing and speech. I feel blessed to have connected with her. Patsy's Biblical teachings and personal stories will never grow old. She speaks with passion and fuels her presentations with humor. It's powerful stuff!
—Joyce Li, Ph.D., Fullness of Life Counseling and Consulting
Patsy has advanced women into the 21st Century by instilling in them the understanding of what they deserve in life. She presents a revolutionary way of thinking for many women. Patsy has had a profound effect on their outlook by giving them new hope and respect for themselves. The women I work with who listen to Patsy on my radio show continually thank me for having her as a guest because they feel empowered after hearing her.
—Bonnie Kaye, M.Ed., Counselor and Author
Reviews of "When the Manure of Life Catches Fire"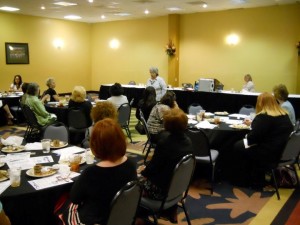 Patsy made a strong connection with the Amarillo Chamber of Commerce Women's Council when she presented "When the Manure of Life Catches Fire." There was much laughter, head nodding, and tears as she shared how she persevered through some of life's most difficult challenges.
—Sonja Gross, Chair, Amarillo Chamber of Commerce Women's Council
I will take Patsy's words to my grave. The funny thing was that I was there to judge the evaluators of the speech and not the speech itself. Patsy happened to have been a target speaker.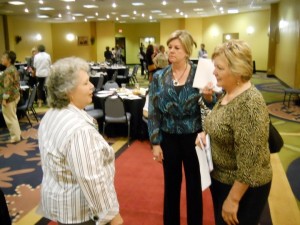 It was a Saturday morning and I was sitting in a folding chair wondering how in the
world I got suckered into judging this contest. A couple of speakers gave their speeches and finally up stepped little Patsy. The title of the speech was "The Manure of Life." "Great!" I thought. "Just what I need, a crap speech (pardon the pun)."
Patsy starts the speech telling us about growing up on a farm or ranch I don't quite remember. Actually I don't remember a lot about the speech up to a certain point. I knew Patsy was from a ranch or a farm from a town I don't recall and I'm not even sure what state she was from, Kansas maybe or Oklahoma. She goes on to talk about the manure burning at some point in her childhood. "Great" I'm thinking, "now it's a burning crap speech." What I'm not hearing because I'm so wrapped up in myself is the lead up to the "meat" of the speech.
In one phrase that I will take to my grave, Patsy reached inside a place in me that physically hurt when I heard her speak her next phrase. The phrase was "there was a time in my life when I got burning manure dumped on my head—the day my son died."
Her voice was strong, no waiver as you would expect but the pain was there, her voice was heavy with it. I couldn't breathe, and I could feel the tears stinging my eyes. "My God!" I thought. "How does she bear it?" I have a 19 year old daughter, I don't know how I would bear to think of her death let alone speak of it.
She made it through the speech actually doing an unbelievable job—this little woman from the town I can't recall from the state that I am not sure of.
She reminded me in that speech of something that I, a Toastmaster, had forgotten—the power of the spoken word.
I think of Patsy from time to time, in particular those moments when my daughter is making me crazy and I want to say "thank you" to Patsy—thank you, Patsy, for more than you will ever realize.
—Kathleen McNab ("The Most Memorable Speech I've Ever Heard" for Toastmasters)

Reviews of Take the Hand Love Test—Christian Communicators Conference attendees secret evaluations after Patsy's presentation:
You held us in the palm of your hand.
I've not heard a speaker speak so comfortably about sex.
You are a wonderful teacher. We all should have this knowledge so we can have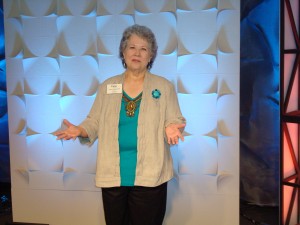 healed families. Your presentation had very good humor with serious material.
Main point was that the brain is in control of the vaginal orgasm. I'm convinced you're right. Your words were somewhat shocking. You were entertaining, memorable, and bold.
Whew! I'm ready to roll after that great pep talk!
You are amazing. Refreshing, wonderful needed talk.
This topic needs to be discussed openly and candidly with reverence. Thank you for being bold and willing.
Brave woman!
Bold, entertaining, amusing! Good job!
OMGosh! You are so funny! Awesome!
Entertainment and humor mixed with your expertise of sex. Intriguing but shocking, but not discolorful.
Authenticity: Real, great smile, memorable! Honest, cheerful, and engaging.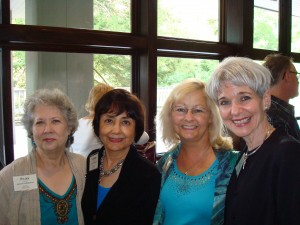 Funny, compelling and composed. Great material that will bless many!
Seemed totally at ease.
Very animated. Pulls the audience in. Friendly and open stage presence. Well done!
Nice combination of matter-of-fact delivery with the shock factor and humor. Great use of humor, body language, and scripture.
Touched by Life
As Christians, we often think our faith puts us in a bubble where nothing bad can touch us. Instead of saying, "Why me?" we should say, "Why not me?" Rather than a bubble, our God teaches us how to deal with the problems of life.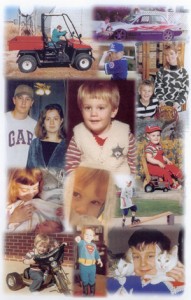 Patsy faced real life when her 21-year-old son Westley died in May 2003. During intake, her closed-support-group counselor told her, "Working through this will make you a better person."
Patsy replied, "But I don't want to become a better person—not this way." She says, "As much as I hated those words, they gave me hope."
Understanding that you must put in mental work to overcome severe problems, Patsy did the assignments each week.  Her counselor said, "I've never had anyone who worked as hard as you have to face their grief."
Then life touched Patsy again on Christmas Eve, 2008, when she found secret documents that led to additional discoveries. She began a two-year effort at reconciliation including counseling. In October 2010, Patsy's divorce from her husband of 46 years finalized. She wrote newsletter friends:
I made this decision on scripturally sound principles and a great deal of prayer along with thanking God repeatedly for his love, wisdom, and mercy. ... I'm spiritually stronger than ever. Over the years, I've observed many times God's intervention provides different solutions than what we know to pray for as humans. …
God has brought me to this point in life as a more knowledgeable older woman of Titus 2:3-5 and taught me lessons at age 65 I never wanted to know. … These experiences have sharpened my insight and expertise in ways I couldn't have imagined or chosen for myself in my youth (I Peter 5:10 and Hebrews 5:13-14). …
The Bible teaches us God opens and closes doors in Revelation 3:8. Thus, I covet your prayers as a door has closed for me in losing the companion of my youth. I now walk through other doors God is opening.
Thus, with thankfulness for God's many blessings, I eagerly look forward to these being the most fruitful years of my service to God. ... Truly, we serve a wonderful Creator, and I'm excited to see what he has in store for me.
Your love and support over the years has meant a great deal to me. I continue to covet your prayers as I expand my ministry into new areas as both a wiser and older woman.
After receiving a large number of emails, Patsy sent a second letter to answer the question, "Don't you write marriage books? How could this happen?" Read God Lets Even Marriage Authors Divorce Their Spouses.
Truly touched by life from living in the real world, Patsy teaches from dual insights which gives her a balanced approach to solving the challenges of life. Her expertise ranges from the joys of soulmating to the beautiful sexual teachings of the Song of Solomon to the complex issues of difficult marriages. Her ability to unlock the scriptures and challenge traditional views to impart hope makes her a popular speaker and writer.
She often includes in retreats and keynotes her signature piece When the Manure of Life Catches Fire. She shows how her dad turned a farming accident into a national-record milo crop and won a trip to Hawaii for him and her mother. Sharing life experiences, Patsy motivates others to move past just surviving into excelling at living for God by embracing their talents and insights learned the hard way.
Patsy writes, mentors, and speaks from the Amarillo area where she loves God's Texas sun.
Amazon's Author Central Page
Visit Patsy's Author Central page at Amazon to learn more about her publications and work.
Training and Awards
In addition to 40 years experience mentoring both husbands and wives, Patsy completed the following: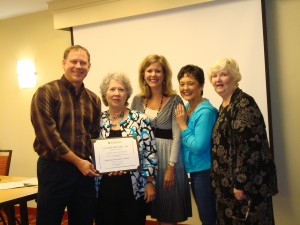 1987—Seven-week program for counselors at Shelter Services for Women, Inc. of Santa Maria, California
1991—Fifteen-week personal mentoring with counselors at the YWCA Support Shelter in Tacoma, Washington, a leader in domestic violence awareness. At that time, it was the second largest shelter in the USA.
2008—Awarded Bill Gove Corporate Speaker Designation
2012—Darren LaCroix & Judy Carter Humor Champ Camp Survivor
2012—CLASServices Certified Advanced Personality Trainer
2012—Christian Communicators Graduate
2013—Toastmaster Silver Award
________________________________________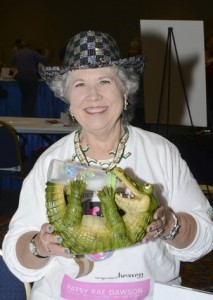 Patsy writes a newsletter called Embarrass the Alligator TM. It includes columns Ask PatsyRae and Alligator Wrestling Tips. It is past time to transform your marriage.

She has won 26 writing awards including First Place at the prestigious Texas Christian Writers Conference in Houston for her book proposal Challenges in Marriage: What to Do When Sin Inhibits Love in 2004. Then First Place again in 2007 with The Song of Solomon: God's Sex Education.
Two articles from her second book: God's People Make the Best Lovers were judged by Elsa Russell, a retired Reader's Digest associate editor. For "Why God's People Make the Best Lovers," Russell wrote:
Splendid work extolling the joys of sex in Christian marriage. And even through Patsy Rae Dawson proves her points though meticulous research in the oldest source of all—the Bible—the conclusions reached totally support our modern concept of the sexual equality of the sexes. This is such an unusual approach to a popular topic, it's an uplifting piece of work.
Then for "Victorian Morals, the Great Sexual Swindle," after asking a series of question, Russell said:
I must confess I've never thought about this before, but now, you've got me wondering ... I realize this [these questions] would all need a book.
The book is here: Marriage: A Taste of Heaven, God's People Make the Best Lovers.