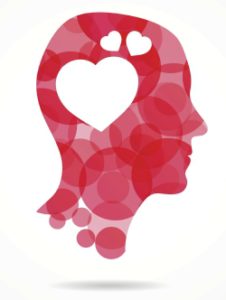 Nearly all sexless marriages involve at least one masked personality that inhibits the person's ability to truly love their mate and children. This includes:
~ Inability to Enjoy Sex
~ Enabling Codependency
~ Manipulative Narcissism
~ Dirty Fighting
~ Parenting Frustrations
Dr. Marie N. Robinson says in The Power of Sexual Surrender:
"When all goes well in the development of the young girl, both her personality and her sexual passions will flower, she will achieve a beautiful and integrated maturity. But if, as so often happens, thwarting or blighting experiences take place, the development of her personality and her sexuality will be frozen at their sources" (17).
How Freezing Your Personality and Sexuality Happens
Your personality is 60% genetics and 40% nurturing. But toxic nurturing and relationships can completely overwhelm and hide your genetic personality and loving nature. Consequently, your ability to enjoy and love your mate sexually is often hampered.
Dr. Robinson offers hope, "The bridge to emotional and sexual maturity is built of many facts--hard, scientific facts. Master these facts, gain information on this subject, and you can pass from a land of bitter deprivation to the richness that is your due, your heritage. It is waiting for you on the other side of your fear" (17-18).
Releasing Your Genetic Personality Speeds Up Your Sexual Healing
Unmasking your genetic personality and talents helps you quickly cut through your subliminal upbringing noise that's holding you back from enjoying your spouse intellectually, emotionally, and sexually. Then you can reap the most benefits from  looking at the sexual relationship as portrayed in the Bible and supported by psychological, medical, and scientific facts.
God wants you to love and enjoy passionate sex and he's preserved the keys for doing so.
Have toxic, unloving people caused you to lose your...
Life purpose and truth
Sexual self-esteem
Laughter and joy
Genetic personality
Inherent talents
Ability to enjoy lovemaking
Intuitive problem-solving skills
Urgent problems...
Feeling trapped trying to please toxic people
Suffering from a crushed masculine or feminine spirit
Losing touch with your loving nature
Keep reading...
For real answers...
 Learn how to...
Peel off the layers of the mask to release your true personality
Claim and develop your genetic problem-solving talents
Let go of your survival problem-solving weaknesses
Replace situational narcissism and codependency with self-love to grow in your love for yourself, your mate, and your children
Find the insight and courage to deal with your marriage and parenting problems
If divorce and remarriage are part of your plan, discovering your genetic self will help you avoid a second Mr. or Ms. Wrong (Most people marry three times before they figure out what's wrong with them so they can make a healthy choice.)
But ... if you first discover WHO YOU ARE, you'll release talents and insights that may release your love and save your marriage
Best of all...
Combine the best pieces of your masked personality and problem-solving talents with your genetics as a gift from God
Become the truly forgiving and super loving, creative person God created you to be
Read my story of how I did this: How a Family Tragedy Changed My Life and Teaching Forever
---
Your Next Steps...
Claim your genetic personality and problem-solving talents with WHO ARE YOU? Christian Coaching to help you become your most loving, authentic self.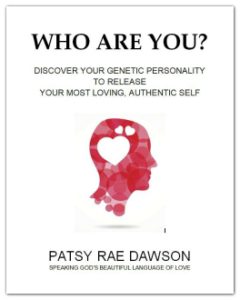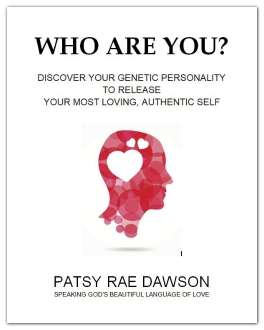 Choose From Two Plans
PLAN 1: WHO ARE YOU NOW?
Unmask Your Genetic Personality and Problem-Solving Strengths

$457 1-month program
Four (4) 60-minute phone calls
Email support
PLAN 2: WHO ARE YOU BECOMING?
Includes Plan 1 Plus Learn How to Fight Fair and Face Anger Along With Looking at Your Home of Origin With Adult Eyes for Continued Success
$897 2-month program
Total of eight (8) 60-minute phone calls (4 each month)
E-mail support
Schedule a coaching session now with Patsy to help you make healthy decisions for yourself and your family.
Pay through PayPal before coaching session. Payment plans are available. Contact Patsy for your options at patsy at patsyraedawson dot com.

What are you waiting for? Get real now! Release your problem-solving talents. Your life will never be the same!
---
NOTE: Plan 1 includes only the first month. Plan 2 includes both months.
1st Month: Who Are You Now?
Take off your personality mask and learn who you were born to be
Dig deeper by combining Wired That Way with archetypes for enhanced personality discovery
Claim Your God-given talents worksheet
2nd Month: Who Are You Becoming?
Learn your inborn talents for solving problems and fighting fair
Examine your home of origin with adult eyes to claim your genetic truth and move on from the past
Overcome situational narcissism and codependency (opposite extremes of a lack of self-love) and stop walking on eggshells
---
WHO ARE YOU? for Parents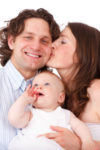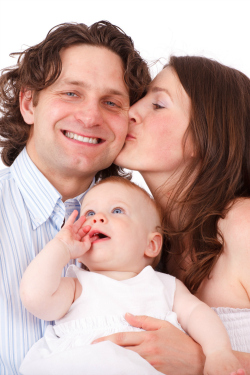 Masking is such a major issue in parenting that greatly affects the children that I offer WHO ARE YOU? Unmask Your Parental Love by Releasing Your Genetic Personality for both individuals and couples.
Click here to read more about this option and how some families have benefited.
Secure payment through PayPal.

What are you waiting for? Take off your mask and discover you most loving self. Your life will never be the same!

---
What People Say
Patsy helped me solve a family crisis: I worked with Patsy in the "Who Are You?" plan 1 program. I had read the book Wired that Way by Marita and Florence Littauer, but I had trouble feeling sure of what my main personality was. I also felt confused about how it could help in real life situations.
After a family crisis that I knew was going to get worse, I contacted Patsy. Now I feel very sure of my personality and am amazed at how much it can help in every area of life. I gained confidence in solving work and family problems. Surprisingly, discovering my genetics is helping me have more fun in life! I didn't realize how much I was suppressing my true personality. 
Patsy answered all my questions and guided me through a personal analysis of my personality and life archetypes. It gave me a lot to work on and apply to my life. And I can reference it when I need to.
She did a great job of identifying my strengths and how I could use them and gave me insights into my weaknesses and how to work on those. It's amazing how much easier life can be when we can be our true genetic personalities, as well as understanding other people's personalities! Patsy does an amazing job at analyzing, identifying, and coming up with a plan for you to work on. I highly recommend Patsy if you are ready to discover "Who You Are"! ~~Female 30ish client

My wife asked me to move out: I contacted Patsy after my wife told me to leave. I did her Sexless Marriages & Without Natural Affection Self-Assessment Reflective Survey. Together we identified four problem areas I need to work on. We customized the 3-month Who Are You? program by adding weekly phone calls to give time to deal with sexual issues. Plus I wanted to accelerate my efforts to save my marriage.
I did a personality assessment through work. But it didn't take into account my upbringing by drug and alcohol addicted parents. The work profile actually scored me for my masking--not my true genetic personality. Now that I know who I really am, I'm claiming pieces of myself that I had totally buried.
I'm enjoying my children and my wife more than ever. Best of all, I quit walking on eggshells. I used to apologize for everything, even when I didn't know what I was apologizing for just to keep the peace. I don't do that anymore. Now I'm actually solving problems instead of avoiding them.
Patsy told me that I needed to change for me regardless of what my wife did. She warned that my wife might not like the new me. But we fight a whole lot less and our home is happier and calmer. I'm not there yet, but I like how I'm changing "from the inside out" as Patsy says.
I recently recommended this program to a friend who is struggling with severe marriage problems. I told him that learning who I am helped make other things fall into place. And it's given me personal confidence I never had before. Thank you, Patsy, for sharing your wisdom.~~Male 30ish client
---
To Heal the Present You Must Own and Move Beyond Childhood Survival Techniques
Those of us who've overcome life's trials develop organic, unique insights. It's God's way of teaching us through hindsight:
1 Peter 1:6-7: "In this you greatly rejoice, even though now for a little while, if necessary, you have been distressed by various trials, so that the proof of your faith, being more precious than gold which is perishable, even though tested by fire, may be found to result in praise and glory and honor at the revelation of Jesus Christ."
It's also God's way of turning us into unlikely experts:
Hebrews 5:12-14: "For though by this time you ought to be teachers, you have need again for someone to teach you the elementary principles of the oracles of God, and you have come to need milk and not solid food. For everyone who partakes only of milk is not accustomed to the word of righteousness, for he is an infant. But solid food is for the mature, who because of practice have their senses trained to discern good and evil."
It's true of Dr. Karyl McBride, the daughter of a narcissistic mother. Perhaps you've read her book Will I Ever Be Good Enough? She's continued to uncover narcissistic truths in her newest book Will I Ever Be Free of You? How to Navigate a High-Conflict Divorce from a Narcissist and Heal Your Family.
It's true of Dr. Douglas Weiss, the child of two sexual addicts. His personal struggle with sexual addiction and working with others helped him discover the core problem of sexless marriages. In Intimacy Anorexia he exposes the hidden addiction to enjoying inflicting pain by withholding emotional and sexual love.
It's true of Bonnie Kaye, M.Ed. who unknowingly married a homosexual. She struggled to overcome the assault on her sexual self-image by this dark brutal version of sexless marriages. She brought gay-straight marriages out of the closet with The Gay Husband Checklist for Women Who Wonder. She offers additional wisdom in Over the Cliff: Gay Husbands in Straight Marriages and other books.
It's true of me, Patsy Rae Dawson, the daughter of an abusive narcissistic, histrionic mother. I share insights from coaching men and women for over 40 years on the secret of the brain for enjoying vaginal orgasms and dealing with sexless marriages, including my own. That led to increased wisdom and conviction that to heal the present, we must own and move beyond childhood survival techniques to become our authentic, loving self.
---
May God help us reclaim our genetic personality and talents so that we might truly be vessels meet for his use in spreading his love upon a earth so desperate for his guidance.
With Christian love for you, I remain
Always in his and your service,
Patsy
Patsy Rae Dawson has coached men and women for over 40 years on how to enjoy vaginal orgasms and deal with sexless marriages. She authored three in-depth books on marriage including two on the Bible and sex that are used in congregational studies plus numerous other publications.  Patsy has participated in and taught college-level Bible classes for over 30 years. She was a minister's wife for 22 of those years working with congregations in Washington, Texas, and California. She is an internationally go-to-person on the Song of Solomon. CLASServices certified her as an Advanced Personality Trainer in Wired That Way. For more information, see her LinkedIn profile and About page at PatsyRaeDawson.com. Her other websites are EmbarrassTheAlligator.com and SongOfSolomonLoveTriangle.com.