by Patsy Rae Dawson
~ What goes on in our homes doesn't stay there—It's changing the world. ~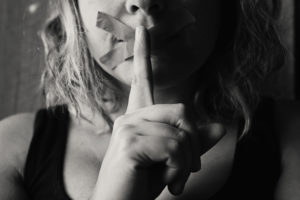 Jean's eyes misted as she shared with me, "I'm a heathen. How can I believe in a God of love when he didn't even exist in the Christian home I grew up in? My dad was an elder and preached sometimes. He always put his arm around Mom in church and smiled at her…. But it all changed on the ride home…the tension between them made me want to jump out of the car…. The rest of the week was full of put downs and ridicule of each other and us kids."
She swallowed hard and continued, "I married the same kind of ole' boy. We always went to church. When he died, I swore I would never marry another Christian. Now I have sex twice a week with a man who has a wife and four kids…. I figure I will commit suicide someday…. I have no children and no one cares…."
Jean's story is just one of many similar ones I listened to in 2012. I put 8,400 miles on my little Victory Red HHR traveling from Amarillo to Houston to Vegas to Houston again to attend seminars, boot camps, and conferences. Everywhere I went, when men and women learned during the round robin introductions that I taught about sex and the Bible, at breaks and lunch they confided their personal pain to me.
I attended a class in East Texas outside Dallas to be tested for a professional license to be a process server. The legal instructions were interspersed with stories about protecting our safety. One veteran of the business said, "I barely made it back inside my car after the guy sicced his dogs on me. They were so vicious—as I sped away, they bit and tore at my tires."
Listening to these stories about the dangerous hill country, I soon realized this was not the safe job of the big city of Amarillo. But I stayed the course and passed the exam with only one mistake. I made a better grade than many of the long-time officers.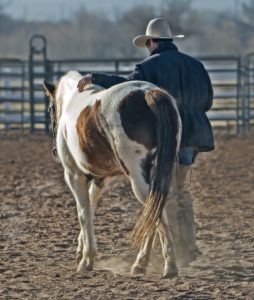 We had started the day with introductions. During a break, one of the men, who had spoken frequently about his narrow escapes, approached me. He wore the traditional working garb of the group—jeans and vest accented with cowboy boots and hat. He said, "I was married for a while, but my wife had the most vicious mouth. She totally tore me down."
He turned his head away for a couple of seconds, then looked me in the eye, "I will never marry again. I prefer my horses and dogs to the company of a Christian woman."
An online article attempts to address this problem of growing heathenism as it pleads with churches to wake up with the headline:
Atheism is on the rise.
If you haven't been confronted with it yet, you will be.
The article sounds the alarm of statistics stating, "Your children are already being challenged by it. Here are some sobering facts:"
1 in 4 Americans under 30 now describe their religion as "atheist," "agnostic," or "nothing in particular."
The number of Americans with no religious affiliation has doubled since 1990, to 15 percent.
Young people are dropping out of church at 5-6 times the historic rate, often because of intellectual doubts [Emphasis added].
Books by the New Atheists have gone mainstream, many becoming international bestsellers. Skeptic groups are becoming aggressive; the Secular Student Alliance has doubled in two years, and has established 250 chapters in U.S. schools. ("Unpacking Atheism" with In:cast Events [Nashville, TN: In:ciite Media], incastevents.com.)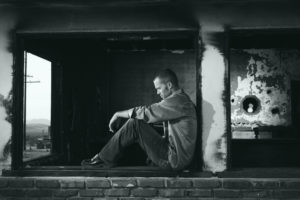 In our hooked-to-a-handheld mobile society, few people invest time in lengthy books or articles. More than ever, the world is reading Christians instead of the Bible to learn about God. And they are rejecting Christianity because of what they see. Christians have lamented for decades about young people abandoning their parents' religious beliefs. Many congregations survive only because the older folks keep coming while few young people attend. The article attributes the cause to "intellectual doubts."
However, I believe this reason offers a shallow explanation. Young people have "intellectual doubts" for a much more basic reason. What goes on in our homes doesn't stay there. Our homes are molding future generations. And our children are denouncing God because of the hypocrisy of their parents who preach God's love while failing miserably to show love in their own homes.
Patsy Rae Dawson is a Christian marriage, sex, and divorce coach. Start solving your sexless marriage problems today and take her free Sexless Marriages & Without Natural Affection Reflective Survey. It contains 6 checklists of intensely personal simple questions to help you analyze the true state of your relationship so you can make healthy, loving decisions.
#atheismonriseamongChristians #sexlessmarriages #sexlessmarriagesandatheism #sexlessmarriagesharmchildren #sexlessmarriagesandchristians
First published on EmbarrassTheAlligator.com.
---
Permission to Reproduce Sexless Marriages Create Atheism in Adult Children
Sexless Marriages Create Atheism in Adult Children by Patsy Rae Dawson. Copyright © 2017 Patsy Rae Dawson LLC. All rights reserved.
Sexless Marriages Create Atheism in Adult Children by Patsy Rae Dawson is available at PatsyRaeDawson.com. It may be copied for noncommercial use only, provided you do the following: 1. Retain the Patsy Rae Dawson bio paragraph at the end; 2. Give copyright notice as required by Google by including after the bio "Published first on PatsyRaeDawson.com 3. Make no modifications to the materials; 4. Do not use the materials in a manner that suggests an association with Patsy Rae Dawson LLC; and; 5. Do not download quantities of materials to a database, server, or personal computer for reuse for commercial purposes. You may not use this material in any other way without prior written permission. For additional permissions, contact Patsy Rae Dawson LLC at Patsy@PatsyRaeDawson.com.